Day 1 Arrival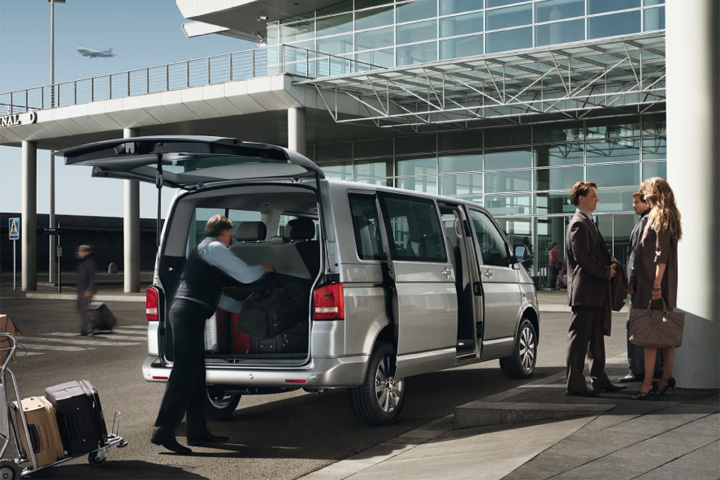 Depart from your country and start a nice journey to Caucasus Region. Arrive in Tbilisi, the capital of Georgia. Our representative will meet you at the airport and transfer to hotel, check – in. Free time to relax.
Overnight in Tbilisi.
Meals: (-/-/-)
Day 2 Tbilisi city tour Mtskheta 10am-3pm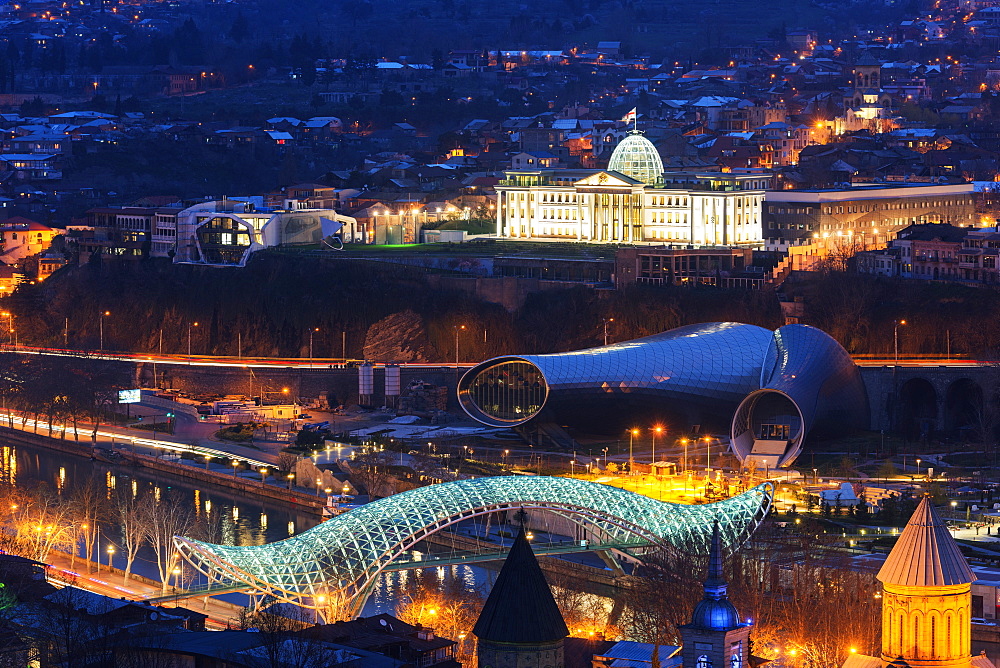 During the tour you will visit:
Metekhi Church - The heroic King Vakhtang Gorgasali commissioned the building of the inscribed-cross church in the 5th century. It is dramatically located on the cliff overlooking the Mtkvari River . Narikala Fortress – an ancient fortress overlooking Tbilisi. Enjoy the panorama of the city . Chardin Street is one of the oldest streets of Tbilisi. Now this is a favorite meeting place for its fancy cafes and clubs, little art salons and galleries. The Sulfur Old Baths - A touch of Old Tbilisi . Visiting Mtskheta – the ancient capital of Georgia
Excursion to Mtskheta, known as a town museum for its historical buildings and UNESCO Heritage monuments.
Overnight in Tbilisi.
Meals: (B/-/-)
Day 3 Kazbegi Gudauri Ananuri 10am-5pm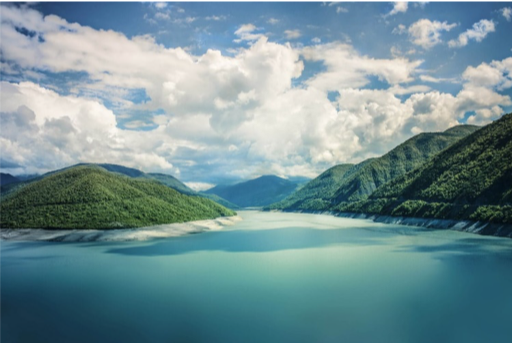 Your tour will start from your hotel.Firstly you will visit Jinvali Dam, the largest reservoir of eastern Georgia. Following this you will visit the fortress of Ananuri, which is one of the best monuments of late feudal Georgia. Although there are not so few monuments like this on the territory of the country, it is Ananuri that helps to understand clearly how people lived at that distant time. Ananurian structures, unlike other similar structures, are perfectly preserved. This particular feature evokes interest in the fortress of both tourists and historians, and since 2012, this fortress has held the status of a UNESCO World Heritage Site.
Following Ananuri, you will head to Gudauri, a ski resort situated on a south-facing plateau of the greater Caucasus Mountain. After the ski resort, you will encounter the People's Friendship Arch, an inspiration of the famous sculptor Tsereteli. It was built at an altitude of 2,384 meters in the Kazbegi district, on the cross pass near the Military Georgian Road.
Later on, you will visit the Stepantsminda (Kazbegi) Trinity Church in Gergeti. On the slope of the majestic Kazbek Mountain, among the snow-covered ranges, is the ancient Georgian Trinity Church. It is located at an altitude of 2,170 meters near the town of Stepantsminda and the village of Gergeti. Towards the end of your tour, you will have the option for dinner in a Pasanauri restaurant, before you are returned to your hotel in Tbilisi.
Overnight in Tbilisi.
Meals: (B/-/-)
Day 4 Bodbe Signagi 10am-5pm
Explore the Kakheti region, located in the eastern part of Georgia. Kakheti is home to some of the oldest human habitations in the entire Caucasus region, and archaeological discoveries have shown that wine has been produced here for several thousand years. Almost everywhere tourists are invited to have glass of red or white wine. Also, it's possible to find Georgian sweets, "Churchkhela", everywhere.
On the way, you will stop at Kakhetian Traditional Winemaking. This is one of the largest wine and spirits producing companies in Georgia and in the Caucasus region.You can taste Georgian wine, which has a different taste and aroma compared to European wine, it is unlike any wine you will have tasted before.
Your next destination is Badiauri, where guests are welcome to taste delicious Georgian bread, cheese, and Chacha. Then go on a lovely trip to Signagi, one of the most beautiful towns in the area, with unusually peculiar architecture, charming houses, cobblestone streets, defensive walls, and spectacular views of the Caucasus range. Sighnaghi was nicknamed 'the city of love' for all the weddings it hosts. Sighnaghi is an incredibly romantic little town to explore on foot.
Overnight in Tbilisi.
Meals: (B/-/-)
Day 5 Tsalka Canyon Tour 10am-3pm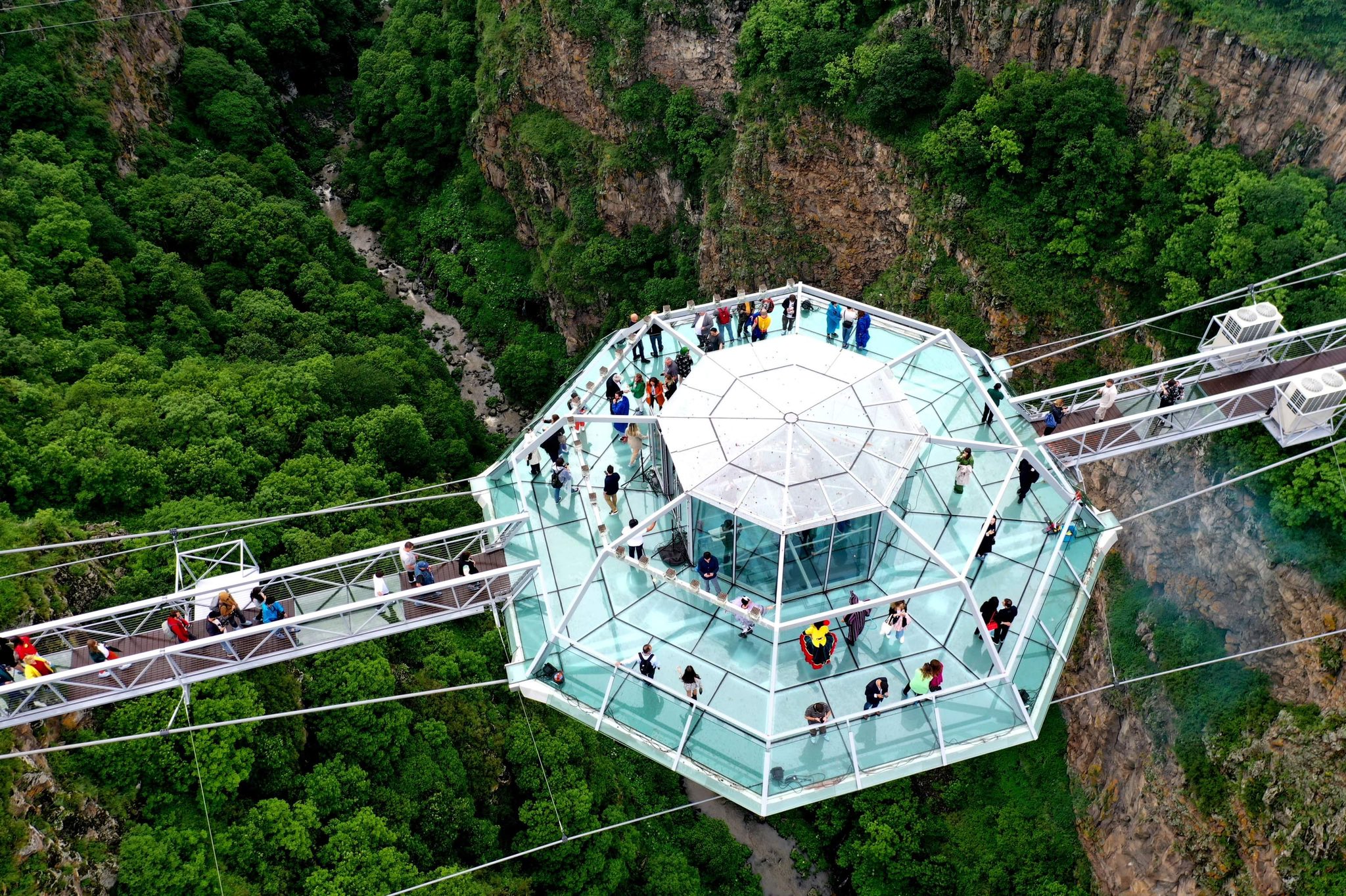 Tsalka Canyon (formerly Dashbashi Canyon) in Georgia is a deep mountain gorge situated 100 kilometers west of Tbilisi in Tsalka Municipality. It's about ona 2-hour drive one way from Tbilisi to Dashbashi Canyon (Tsalka Canyon).
You will visit newly-opened and the msot beautiful 240-meter long Diamond Bridge, at a height of 240 meters, extended over the unique Tsalka Canyon. The bridge is designed in a way to fully synthesize witht eh envirement, enabling a 360-degree panoramic sights for unforgettable sensations and at the same time integrating the highest level of safety standards.
Overnight in Tbilisi.
Meals: (B/-/-)
Day 6 Departure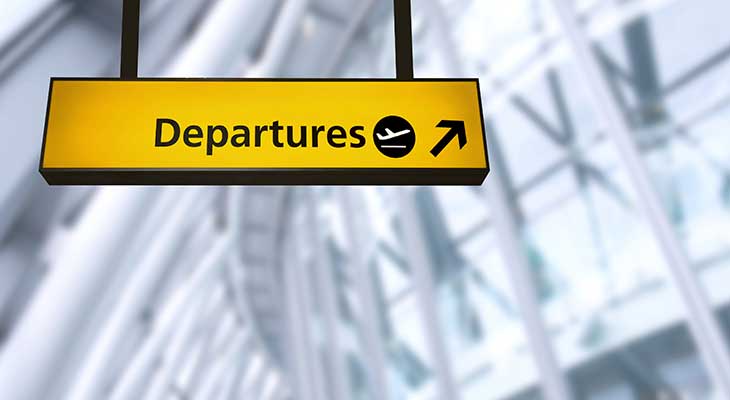 Early Morning you will be picked up for departure transfer to the airport for flight way back home.
Meals: (B/-/-)
Inclusions
2 way flight tickets with Air Arabia (20kg baggage included)
05 nights' accommodation at Astoria 4*/similar
Daily Buffet Breakfast at hotel
2 way Airport Transfers on private basis
Meet & Greet at Airport by our Local Representative
Tours on private basis with English speaking driver
Tbilisi city tour - Mtskheta tour
Tbilisi cable car tickets (1 way)
4x4 jeep tour Gergeti temple
Gudauri Ananuri Kazbegi tour
Bodbe Signagi tour
Tsalka Canyon tour
Travel insurance
Exclusions
Public Holidays period is excluded
All personal expenses, optional tours and extra meals
Portages at hotels, airport & sea ports
Anything not mentioned in the price inclusions
Professional guide service
Any meal or prebooked seat in flight
Airport transfers in UAE
Entrance fees
Ealry check-in/chek-out
Note! The first and the last days are subject to changes according to the flight.