Day 1 Arrival to Nairobi, Kenya's Bustling Capital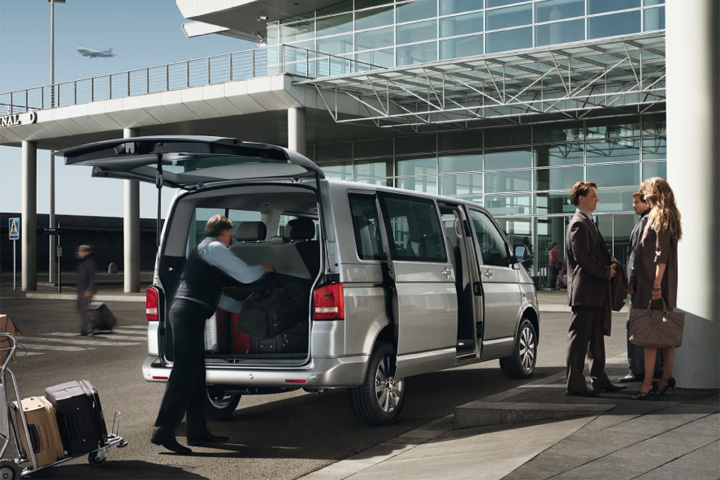 Once you arrive at Nairobi's Jomo Kenyatta International Airport (JKIA), you'll be warmly received by our driver, and will be transferred by private vehicle to Tamarind Tree Hotel located in the nice part of the city. This is a 4* lovely hotel.
Depending on when you arrive, you may have time to explore the city and its attractions.
Some of the most popular excursions include:-
Visit to the Karen Blixen Museum (once home to the author of the evocative "Out of Africa" book).

Giraffe Centre; which protects the highly endangered Rothschild's giraffe.

David Sheldrick Wildlife Trust; an orphanage for young elephants.

Nairobi National Park; the only wildlife national park in the world that is located within a city.
Overnight in Nairobi.
Meals: (-/-/-)
Day 2 Maasai Mara Game Reserve, 8th Wonder of the World 7:30am-6:30pm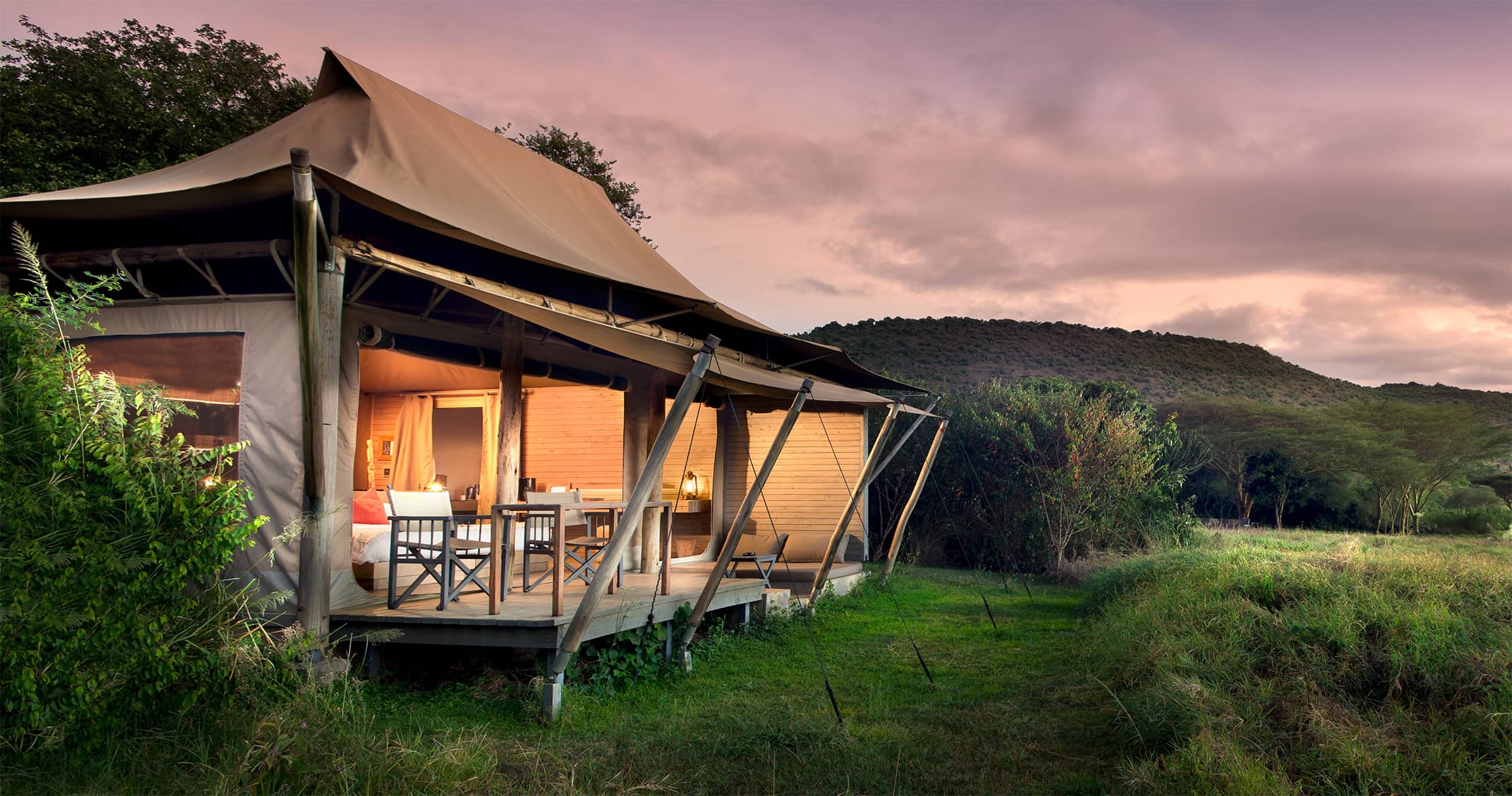 0630hrs: Wake up to an early buffet breakfast at Tamarind Tree Hotel and then check out.
0730hrs: Depart for Maasai Mara National Reserve, which is also known as the "Jewel of Kenya. On your way to Maasai Mara National Reserve, you will enjoy different array of views which are just priceless. The drive passes via the great rift escarpment where a brief stopover will be made for photography and then continue driving. The view is just out of this world!
1240hrs appx: Arrive at Maasai Mara National Reserve; you will have game drive enroute to your lodge which is Mara Sopa Lodge. You'll have a sumptuous Lunch at the lodge.
1530hrs - Enjoy your first game drive in this amazing game reserve known for its wildlife.
A spectacle worth seeing is the annual migration of millions of wildebeests, zebra, and gazelles from the Serengeti plains across the Tanzania border and Mara River to reach Maasai Mara grazing fields. The dramatic crossing of the river and the preying on the migrants by predators can be viewed early June to August. The Mara has got also thousands of species of bird life and plant life. Wildlife viewing in the mara is year round with plenty of species to be seen.
1830hrs: Return to the lodge for dinner and then overnight.
Overnight in Maasai Mara.
Meals: (B/-/-)
Day 3 Maasai Mara Game Reserve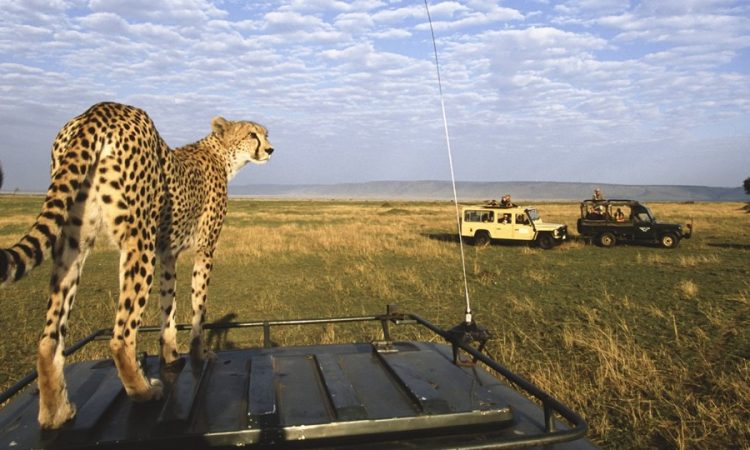 0630hrs: Wake up for a refreshing hot cup of coffee or tea. Then depart for a morning game drive to explore the Mara plains and its intriguing wildlife.
Alternatively:-
You can opt for a Hot Air Balloon Safari instead of a morning game drive. This is truly a fun and exciting way to see Africa's landscapes and wildlife.
The trip is magical: spend about one hour floating over the Mara plains. You float in the sky, drift with the whim of the wind, overlooking the plains, just in time to experience a breathtaking sunrise and catch a bird's eye view of the reserve.
Please Note:
BALLOON SAFARI IS BOOKED AT EXTRA COST AS SHOWN BELOW IN OUR EXTRAS.
The cost includes Balloon Safari + Out of Africa Bush Breakfast. A certificate will be presented
by the pilot after the ride.
For a seamless experience, we recommend that you book your Balloon Safari with HTT.
OR HAVE A FULL DAY GAME DRIVE TODAY IN THE RESERVE WITH PICNIC LUNCH BOXES
0830hrs: Return to the lodge for a full buffet breakfast and spend the morning at your own leisure.
1230hrs: Enjoy a scintillating buffet lunch at the lodge.
Afternoon spent at leisure. You can relax by the swimming pool or you can visit a traditional Maasai Village where you'll get insight into the vibrant and traditional way of life of the Maasai. (extra cost payable)
1600hrs: Depart for an evening game drive.
1830hrs Return to the Lodge for dinner and then overnight at Mara Sopa Lodge.
Overnight in Maasai Mara.
Meals: (B/-/-)
Day 4 Maasai Mara to the Shores of Lake Naivasha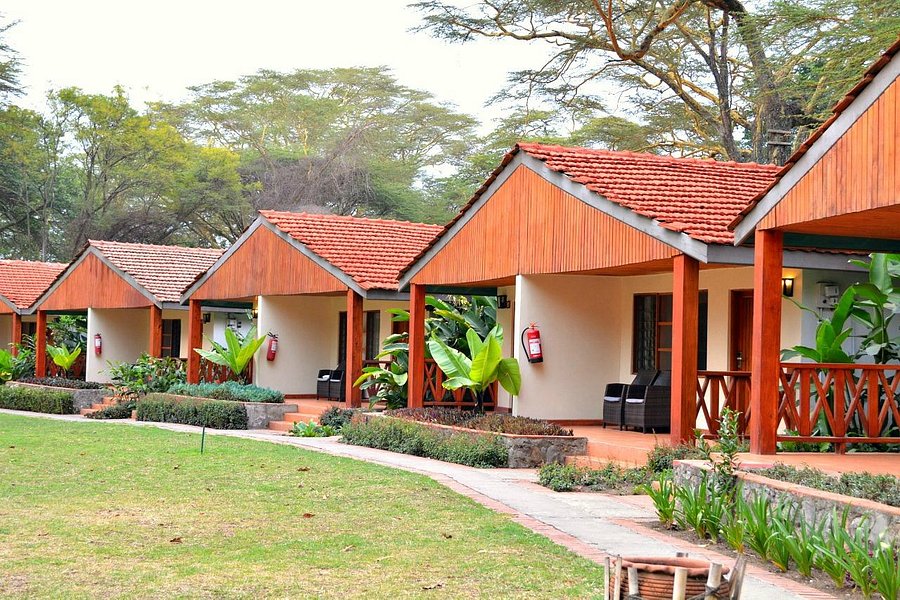 Enjoy a sumptuous buffet breakfast at the lodge before departing for the scenic Lake Naivasha.
You'll arrive in time for lunch at Lake Naivasha Sopa Resort at approx. 1300 hrs and spend your afternoon at leisure after lunch or undertake optional acitivities as shown below;
Lake Naivasha is a serene freshwater lake and a superb oasis for wildlife, birds and plants. Just beyond the lake's shore are papyrus swamps, acacia woodlands and forests. There are more than 450 species of birds; from spectacled weavers, grey-backed fiscals, red-billed firefinches, little grebe, yellow billed stork, pelicans and African fish eagles among others.
The lake is one of the primary drinking spots for a host of wildlife including zebras, buffalos, impalas, elands and waterbucks. It is also a favorite place for hippos to cool themselves during the day.
A highlight of a visit here is a boating excursion around the lake or visit to the nearby Crescent Island. Some other exciting activates around Lake Naivasha include nature walks, horseback riding, flower farm trips, community visits. You can also opt for day excursions to Hell's Gate.
This time can be used doing a boat ride or a visit to Crescent Island – see rates below.
Dinner and then overnight at the Lake Naivasha Sopa Resort.
Overnight in Tbilisi.
Meals: (B/-/-)
Day 5 Departure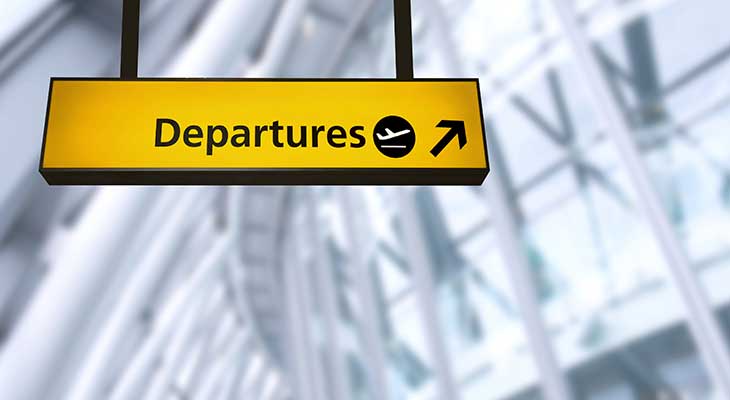 0700 hrs – enjoy buffet bfast
0900 hrs- check out and head back to Nairobi
1100 hrs – arrival and drop off at the apt for flight back home
Lunch on own basis
Check in for flight 3 hrs before flight departure time
Meals: (B/-/-)
Inclusions
2 way flight tickets with Air Arabia (20kg baggage included)
04 nights' accommodation at 4*/similar
Daily Buffet Breakfast at hotel
2 way Airport Transfers on private basis
Meet & Greet at Airport by our Local Representative
Tours on private basis with English speaking driver
Travel insurance
Exclusions
Public Holidays period is excluded
All personal expenses, optional tours and extra meals
Portages at hotels, airport & sea ports
Anything not mentioned in the price inclusions
Professional guide service
Any meal or prebooked seat in flight
Airport transfers in UAE
Entrance fees
Ealry check-in/chek-out
Note! The first and the last days are subject to changes according to the flight.